Sodom Bridge
We recently completed the design, fabrication, delivery and installation of a key UK Infrastructure project which was vital in keeping vital transport links running. The 122 tonne Sodom Bridge project was completed and installed within a tight 10 week timeframe in order to meet our client's requirements.

​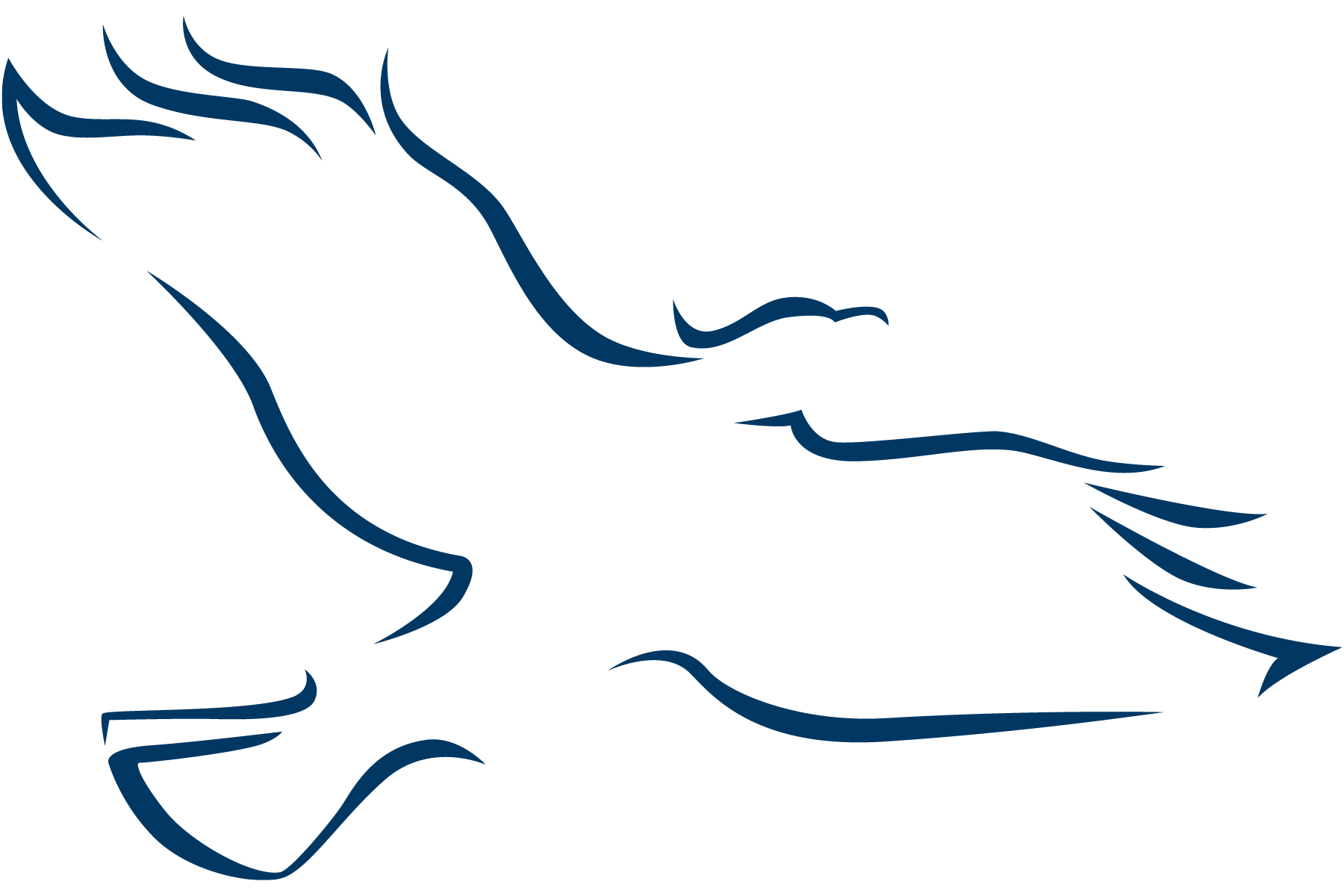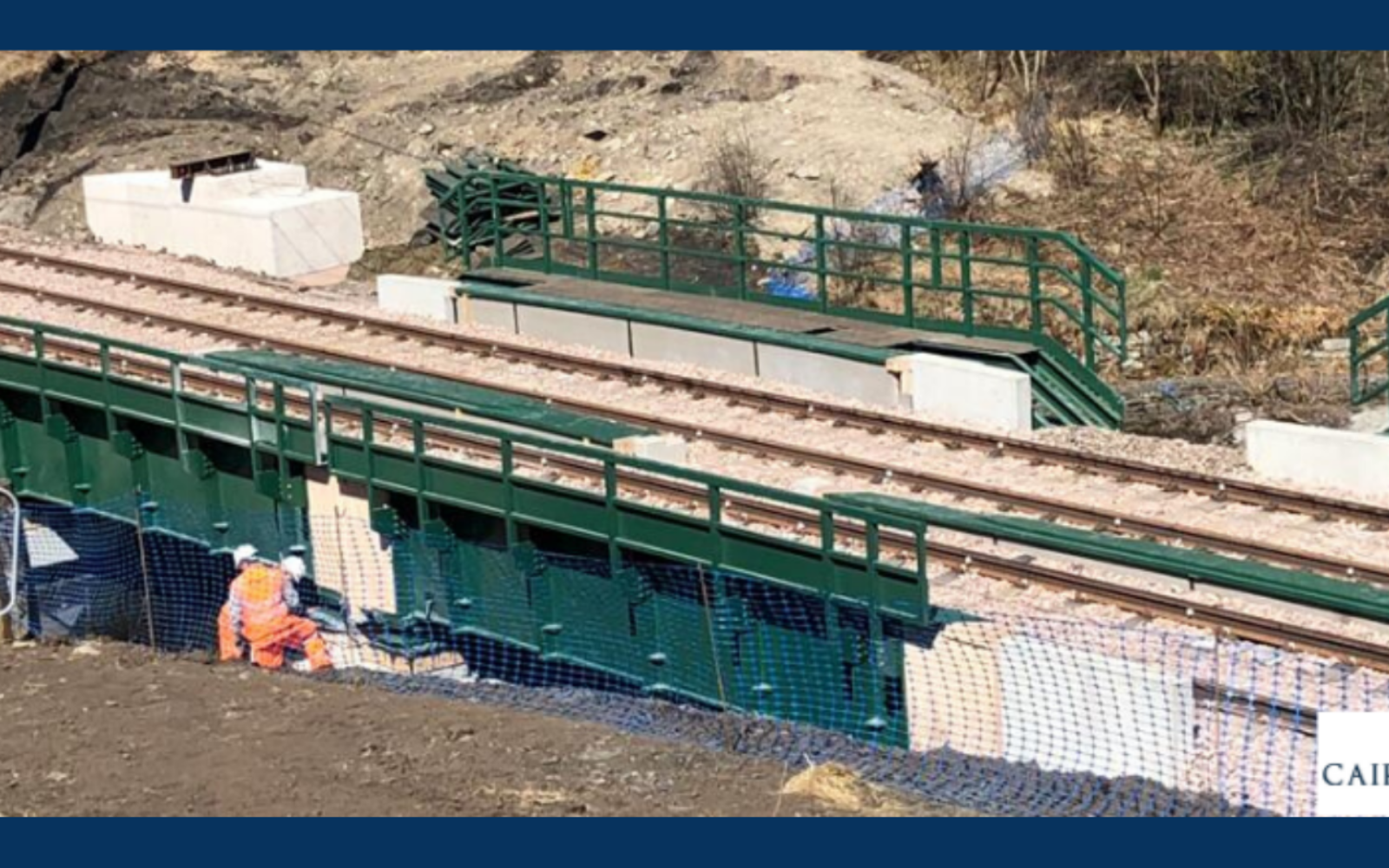 A 7.5m Bearing Centres Square Span, weighing 52 Tonnes and a 8.5m Bearing Centres Skewed Span, weighing 70 tonnes was fabricated on site at our Coatbridge facility, where we have 100 tonnes crane capacity.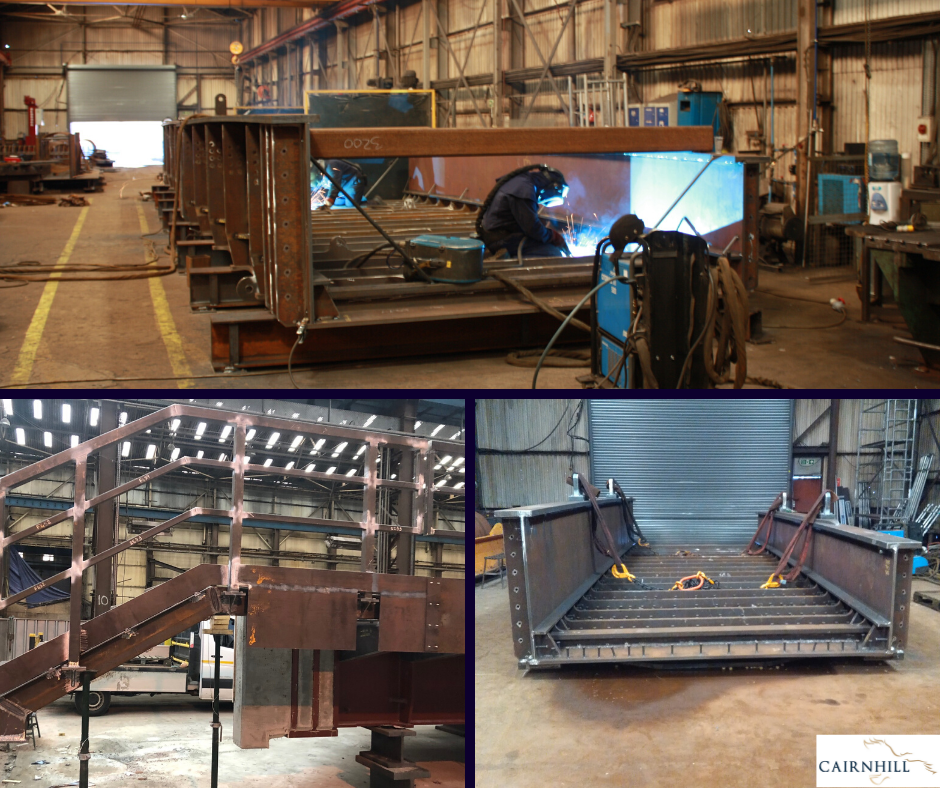 Once the fabrication was complete, both spans went off to the painters and arrived back at our Renfrew facility with the concrete ready to be poured. The concrete base was then poured evenly to allow us to
apply waterproofing to each of the spans. A Servipak rubber adhesive was applied to ensure the steelwork and concrete were well protected.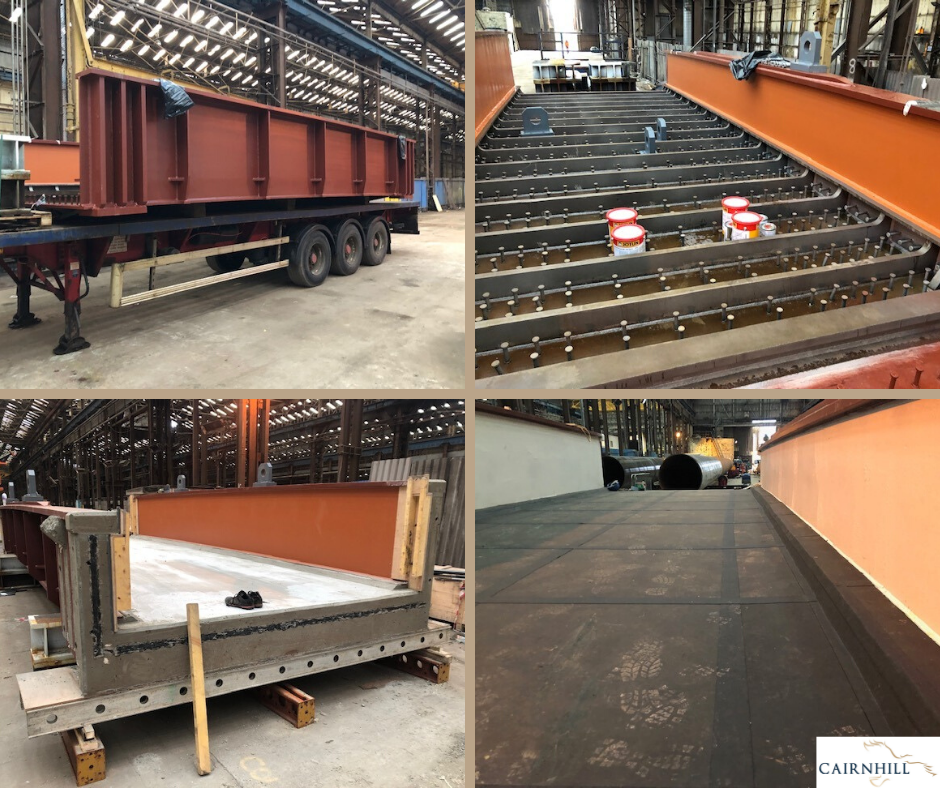 The final touches were then made to both spans, with an anti-corrosion paint being applied to the final steelwork.
A trial builds was then undertaken where both bridge spans were fitted on to the concrete cill beams to ensure all of the clients requirements were suitable for site installation.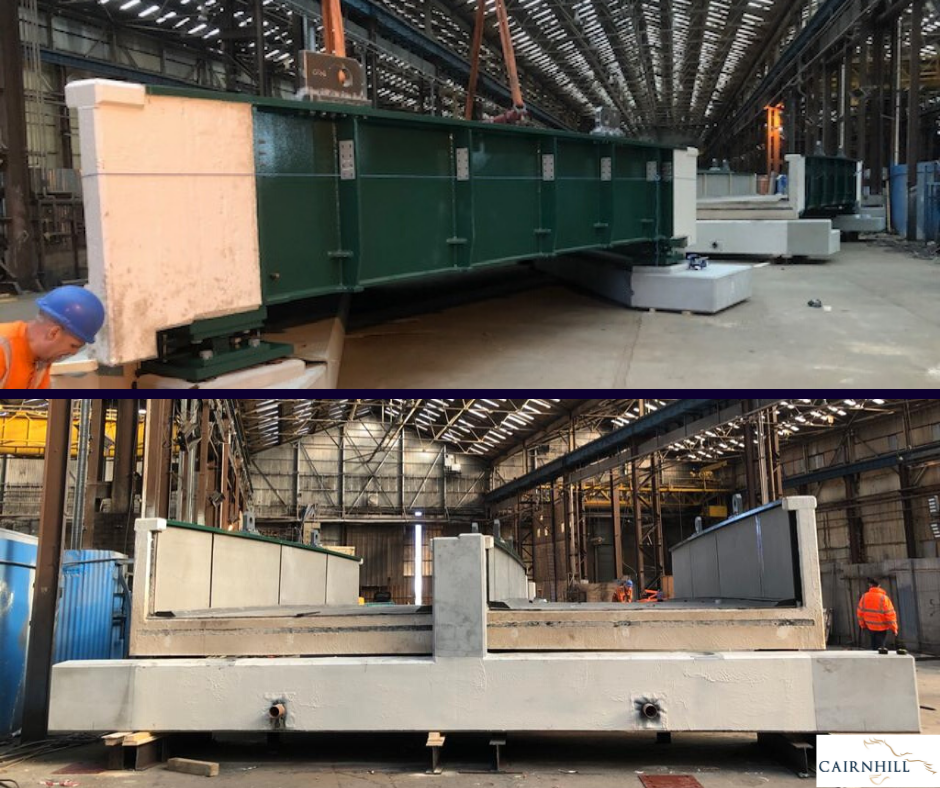 Our client inspected the four bridge spans to ensure all of their requirements were met and we were given the green light to load for delivery and installation on site for Sodom Bridge.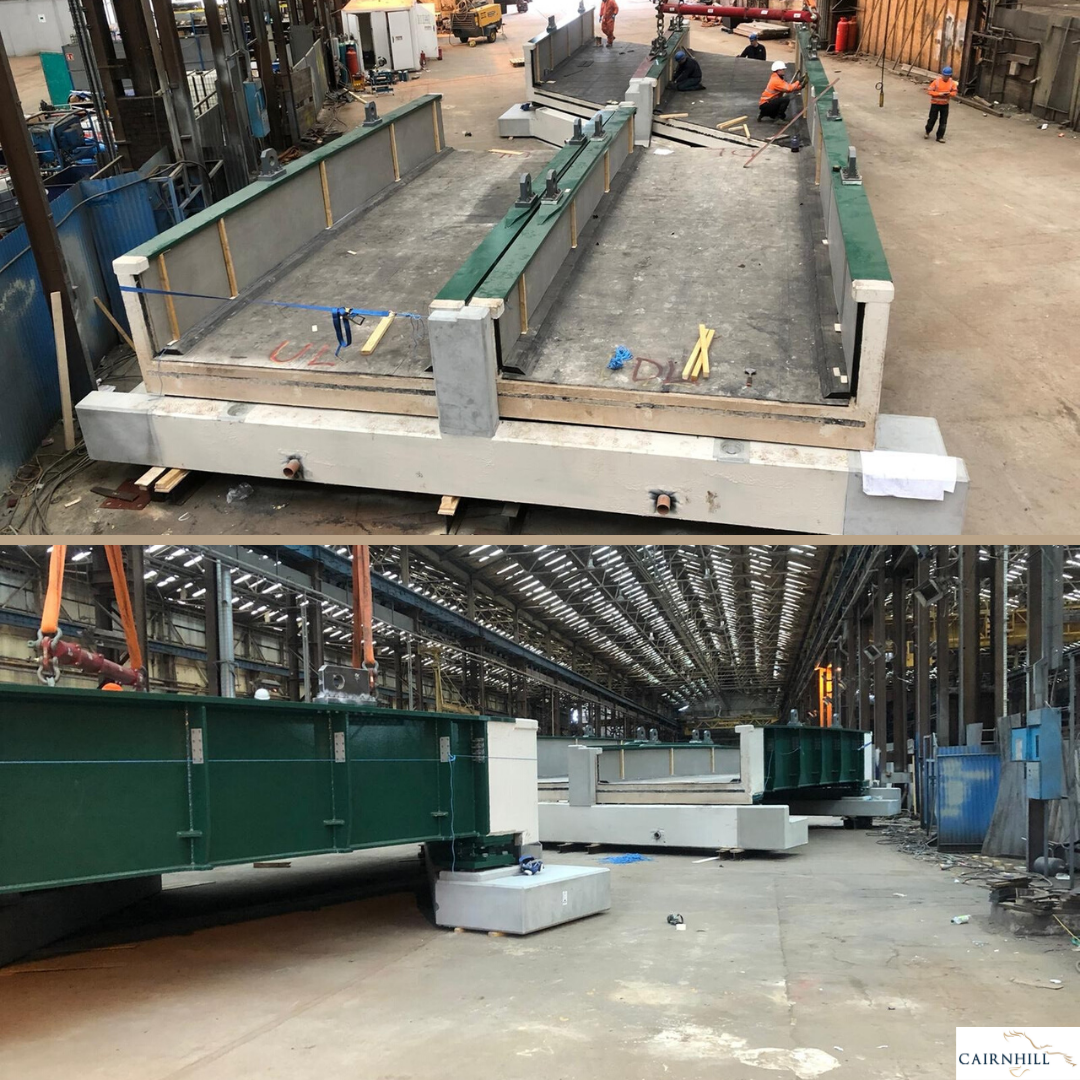 Our highly experienced installation teams are used to operating in the most challenging and safety critical
infrastructure environments throughout the UK. Installation of this bridge to one of the UK's Key transport routes was no different.
Our team of around 16 installation operatives took around 6 hours to install the bridge decks and a further 12 hours to complete the auxiliary works.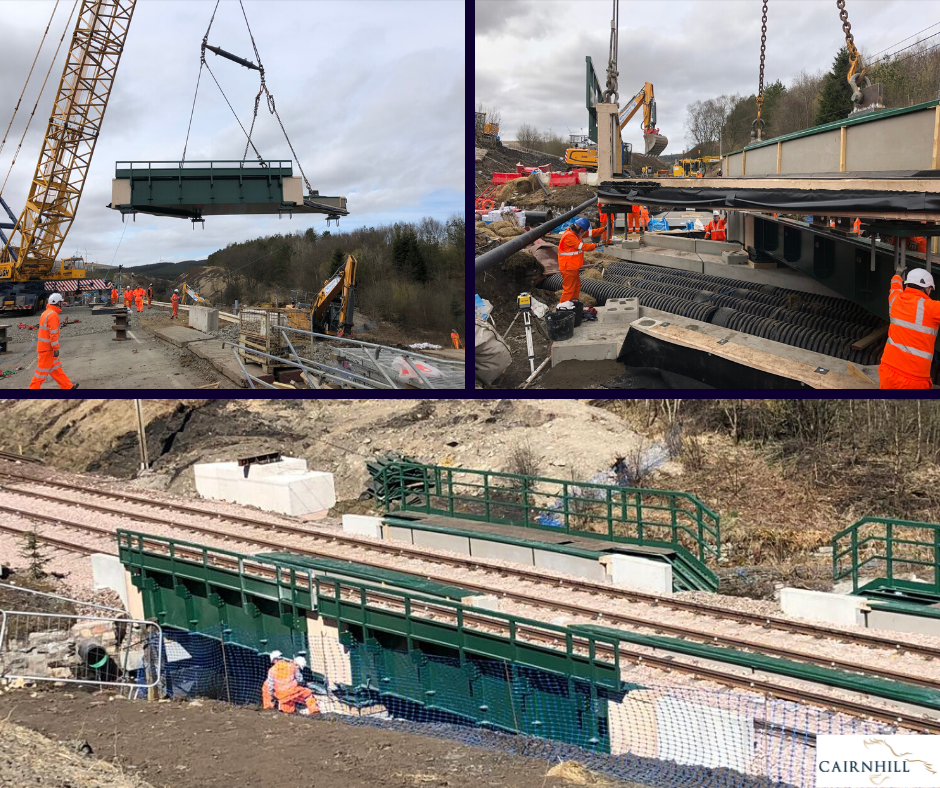 ​